Startups play an important role in creating innovation and growth - especially in the field of AI. This is why, back in 2020, AI Sweden, Ignite Sweden and RISE joined forces to select the best AI startups that can help accelerate and contribute to the application of AI in Sweden and Europe.
Our goal is that the landscape will serve as a quality stamp for the selected startups, providing important intel for the innovation ecosystem, investors, government and academia. It will also serve as a guide for stakeholders - thus open doors for AI startups.
Startups have applied themselves to become part of the Swedish landscape. In their application they have provided us information about their AI capacities. We have, so far, received 270+ applications from startups all across the country.
A committee composed of representatives from investors, large companies, academia, startups, authorities and incubators have evaluated them. The landscape now counts 198 startups, all displayed below.
Today, AI Sweden and Ignite Sweden are responsible for the landscape, which is co-funded by Vinnova - Sweden's innovation agency.

The overall purpose of the landscape is to make it easier for AI startups to access clients, capital and talent.
Nowadays many startups claim to have AI-based solutions. Those startups that have a technical depth have sometimes difficulties in communicating it. At the same time, it is difficult for early investors and potential customers to assess the depth and quality when it comes to AI due to their lack of expertise. Startups also face difficulties when it comes to attracting talent. Data scientists are in high demand and only want to work with the best companies.
To help the Swedish AI startups overcome these difficulties, we have developed an assessment validation process and built a joint website to showcase Swedish and European startups. We strongly believe that giving startups the visibility and assuring its quality will increase their possibilities to find partners, employees and customers across their borders.
The AI startups included in the landscape are private companies founded after 2011, with headquarters or significant development activity in Sweden. They have artificial intelligence (AI) at their core or exhibit a significant usage of AI.

The selection process can be summarized as follows:
The startups apply to become part of the Swedish landscape
The startups are evaluated by an independent evaluation committee with representatives from investors, large companies, authorities, academia, startups and incubators
The selection criteria are based on their use of AI, scalability, access to and use of data, and the AI skills of their personnel.
The final result is visualized on the landscape.
Contributing Organizations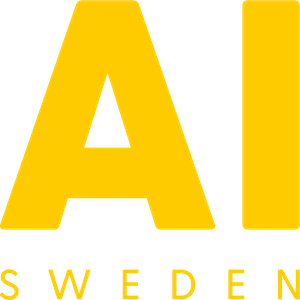 About Contributing Organizations
About Ignite Sweden
Ignite Sweden is a non-profit initiative that aims to foster innovation and accelerate commercialization by connecting startups to large companies and public organizations.

Since its start in spring 2017, Ignite has facilitated over 5500 tailored matchmaking meetings connecting 1200+ startups with more than 300 corporates and public organizations, resulting in 350+ commercial paid collaborations.
Ignite Sweden is led by Kista Science City, LEAD, MINC, Sahlgrenska Science Park, STING, THINGSand Uminova Innovation, and coordinated by SISP - Swedish Incubators &Science Parks. The program is co-funded by Vinnova - Sweden's innovation agency and Energimyndigheten - the Swedish Energy Agency



About AI Sweden
AI Sweden is the Swedish National Center for applied Artificial Intelligence, supported by the Swedish government and the public and private sectors across the country. The mission is to increase the use of AI for the benefit of our society, Swedish competitiveness, and for everyone living in Sweden.
To achieve this, AI Sweden runs projects of national interest in areas such as information-driven healthcare, AI solutions for the Swedish language, data-driven journalism, and AI to help tackle climate change. The center provides targeted training for partners and the general public. The Data Factory enables partners to AI Sweden to make available and access data and make use of computing power and storage capacity in AI projects.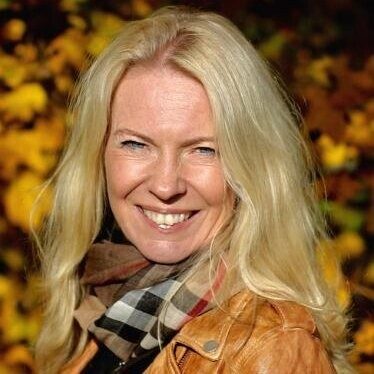 Agneta Jacobson
Head of Strategic Partnerships at AI Sweden
Stina Lantz
Program Manager at Ignite Sweden